Frequently Asked Questions
IS CREATIVE CARNIVALS & EVENTS, LLC INSURED?
This is the most important question you should ask any entertainment company. We carry a five million dollar aggregate liability policy. Please give us the opportunity to explain our coverage during your consultation. Certificates of Insurance can be provided at no charge and groups can be named as "Additional Insured" upon request. Be aware, there are many providers who are not adequately insured or do not carry insurance specific to their inflatable rides and games.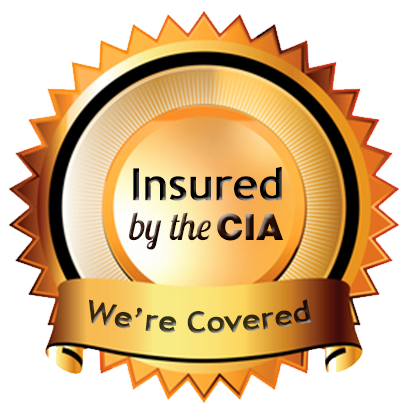 CAN I COME TO YOUR WAREHOUSE AND PICK UP MY MOONWALK RATHER THAN HAVING IT DELIVERED BY CREATIVE CARNIVALS & EVENTS?
Any inflatable that you rent should be properly set and anchored for the safety of your guests. Because SAFETY is of the utmost importance to Creative Carnivals & Events, we must deliver and properly install any inflatables that we rent. And, in most cases, insurance coverage is negated if the equipment is not delivered and set by employees of the company that owns them. Although there are some companies that will allow you to pick up and set up your own equipment, this could be very risky in the event of any sort of accident.
DOES CREATIVE CARNIVALS & EVENTS PROVIDE EXTENSION CORDS?
All of our inflatable games come with 50′ or 100′ extension cords, whichever is needed. We do prefer to not "piggyback" one cord into another. This could overheat even our heaviest of cords and possibly burn out a motor.
DOES THE MOTOR RUN DURING THE ENTIRE EVENT?
Once a moonwalk is fully inflated, the motor must remain on during the entire event. However, they don't require much electricity and are very quiet.
WHAT IS A DEDICATED CIRCUIT?
You'll often see in our equipment requirements "Dedicated 20 amp circuit." This means that we would like to plug into a circuit where nothing else is running, especially computers. Sometimes this takes a conversation with your building custodian.
WHAT IF WE DON'T HAVE ENOUGH CIRCUITS (ESPECIALLY OUTDOORS)?
A simple solution is a generator. If you have access to one, please check with us to make sure it's of the correct wattage. A 5000 watt generator with two 20 amp circuits can run two of our motors. We also have generators to rent with your equipment.
DO YOU DELIVER AND SET UP?
Our courteous drivers will arrive and set up well before the start of your event. They will make sure equipment is clean, in good working condition and consult with you on the equipment's operation to ensure you don't have any questions once your event starts. When your event is over, we will quickly retrieve our equipment and be out of your way as soon as possible. When your event is confirmed, a delivery and pick up time will be set so you know exactly what to expect.
HOW MUCH SPACE DO I NEED?
When making an equipment choice, you can refer to the Safety and Set up Requirements to see each inflatable game's footprint and electrical usage. You also receive this same information when your contract is completed. We would be happy to check your site for a proper layout and help you with presentation and make sure you have proper flow to your event. Keep in mind, you should have a layout alternative if there is a chance of rain and equipment might be moving indoors.
WHAT TYPE OF SURFACE IS NEEDED FOR CREATIVE CARNIVALS & EVENTS' INFLATABLE GAMES?
Anytime it's available, grass is preferred. It's safer to anchor into grass and it is the area where children are running and playing. Also, a level surface is the safest. If pavement is your only option, of course, we will utilize the proper anchors. Surfaces not conducive for inflatable games are gravel, mud, dirt or sand.
WHAT WEATHER CONDITIONS DO WE NEED TO BE AWARE OF?
High winds and rain are our two main enemies. Wind tolerances vary per inflatable game, but a good rules of thumb is over 15-20 mph is unsafe. Inflatable games cannot be used out in rain for several reasons: rain and electricity do not mix; a vinyl surface when wet is extremely slick and dangerous; lastly, if our equipment is put away wet, significant damage can occur. For winter planning, inflatable games need to be used when temperatures are above freezing.
ARE INFLATABLE GAMES SAFE?
Inflatable games are constructed to be very safe. As with any event, please consult your safety rules. Activities involving children should always have adult supervision. Please make sure any volunteer attendant involved in your event has fully read and understands the safety rules for the inflatable game they are responsible for. Creative Carnivals & Events has designed most of their own pieces with extra safety features you would not even be aware of.
WHAT IF THERE'S A PROBLEM DURING OUR EVENT?
During your confirmation, you will be given a cell phone number of our on call office staff. In the rare situation you should have a problem, our drivers will be dispatched immediately to return to your event to troubleshoot any problem.
ARE THERE AGE OR WEIGHT LIMITS ON THE INFLATABLE GAMES?
In some cases, yes. Most of our pieces can be used from ages 2-102. Some of our specially designed pieces for our younger clientele are for children 75 lbs. or less. Our safety guidelines also specify how many people are appropriate on each piece for their safe use. Our price guide has each inflatable game listed by its age preference.
DO I LOSE MY DEPOSIT IF I'M RAINED OUT?
Absolutely not. We are happy to apply your deposit to a reschedule within one calendar year (pending availability of equipment).
WHERE CAN I HAVE MY PARTY?
Anywhere you wish! We'll help you figure out if even our largest piece can be set up at your home. Or consider utilizing one of our beautiful city parks. We are a preferred vendor with the Johnson County Parks and Recreation Department. Their facilities have great electrical access and, as with other parks, must be reserved in advanced. If you utilize another Kansas City area park, please consult the local Parks and Recreation Department to see if there are any restrictions and if your site has electricity. If not, remember, we offer generators for rent.
DO YOU DELIVER TO MY AREA?
We serve the entire Midwest. We have performed events throughout the entire state of Kansas, Missouri, Nebraska and Iowa. A delivery fee may apply.
DO YOU JUST HAVE MOONWALKS?
Moonwalks are great, but CC&E prides itself on offering the most unique equipment in the Kansas City area. The more unique pieces are designed by Sondra herself. Inflatable games are our specialty, but look at what else we have to offer: Face Painters, Balloon Artists, Caricature Artists, Stilt Walkers, Jugglers, DJ's, Magicians, Food Service, Scenery & Props, Casino Parties and more.
HOW FAR IN ADVANCE SHOULD I RESERVE?
April through October are very busy months. Keep in mind, some dates book out far in advance. To obtain the best equipment on your preferred date, booking early is best.
WHAT FORMS OF PAYMENT DO YOU ACCEPT?
We accept cash, checks, ACH transfer or credit cards.
CITIES WE PROVIDE SERVICE:
KANSAS:
Abilene, Arkansas City, Atchison, Baldwin City, Basehor, Beloit, Bonner Springs, Chanute, Coffeyville, Concordia, De Soto, Edwardsville, El Dorado, Emporia, Eudora, Fairway, Fort Riley, Fort Scott, Gardner, Hutchison, Independence, Iola, Junction City, Kansas City, Lansing, Leavenworth, Leawood, Lenexa, Lousiburg, Lyons, Manhattan, McPherson, Merriam, Mission, Mission Hills, Mulvane, Olathe, Osawatomie, Ottawa, Overland Park, Paola, Parsons, Pittsburg, Prairie Village, Roeland Park, Salina, Shawnee, Spring Hill, Tonganoxie, Topeka, Valley Center, Valley Falls, Wichita, Winfield, and everywhere in between!
MISSOURI:
Belton, Blue Springs, Bolivar, Boonville, Branson, Cameron, Chillicothe, Clinton, Columbia, Excelsior Springs, Fort Leonard Wood, Grain Valley, Grandview, Greenwood, Harrisonville, Independence, Jefferson City, Joplin, Kansas City, Kearney, Kirksville, Lee's Summit, Liberty, Marshall, Maryville, Mexico, Moberly, Monett, Nevada, Oak Grove, Peculiar, Platte City, Pleasant Hill, Raymore, Raytown, Richmond, Rolla, Sedalia, Smithville, Springfield, St. Joseph, Trenton, Warrensburg, and everywhere in between!